First Aid / Medical Training Course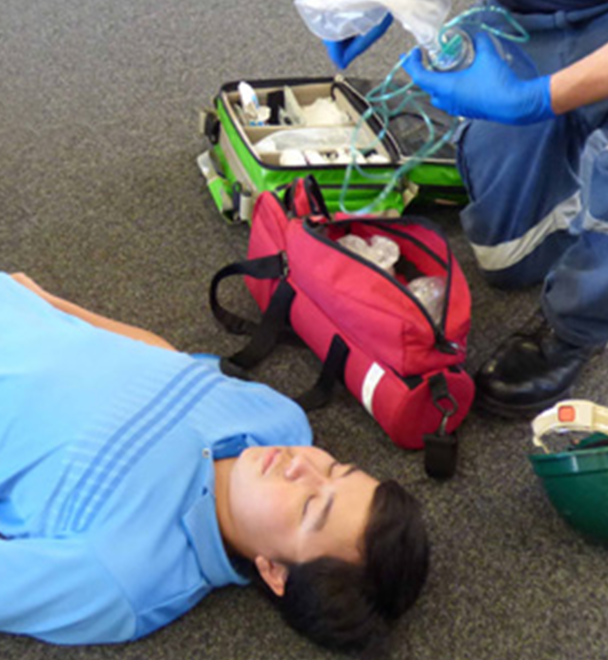 In First aid medical training course Redstone Protection Group offers a wide range of medical training aimed at all levels of experience. Our courses cater for different needs within the various working sectors and can be generalised or tailored to a specific task as requested by the client. As with any Redstone course, we only use instructors who have worked operationally in the field they are teaching so there is wealth of first hand experience as well as the text books.
Emergency First Aid at Work (EFAW)
This one-day First aid medical training course is designed for people who want to receive training in emergency first-aid. It is especially suited for nominated first aiders in smaller low risk working environments and will allow you to meet your regulatory requirements if your risk assessment indicates that first-aid training covering emergency protocols is sufficient for your workplace.
Level three First Aid at Work (FAW)
Successful completion of this three-day comprehensive course qualifies you as a fully trained first aider in your workplace. Ideal for most businesses whose risk assessment has identified that they require a fully trained first aider for their workplace. All courses are delivered, evaluated and quality assured to meet the newest guidelines and requirements for the FAW Regulations Act 1981, including the 1st of October 2017 changes.
First Person on Scene Intermediate (FPoS-I)
The three-day First Person on Scene Intermediate Level 3 course is the minimum standard many employers in the Close Protection and Private Securityindustry expect. It is considered more useful than the FAW course mandated by the SIA as it includes both theoretical lectures and practical sessions designed to develop you as a first responder, including a range of scenarios to prepare you for the executive or hostile environment with emphasis on managing likely medical emergencies.
Medicine in Remote Areas (MiRA)
Medicine in Remote Areas is a course that has been developed to provide students who already have experience in Pre-Hospital Care with the added skill set and knowledge to be able to deal with casualties in remote or hostile environments. The course focuses on stabilisation of the casualty for management of serious incidents with the expectation of longer-term self-sufficiency and management of the casualty at the scene. Although aimed at Close Protection operatives currently working, or expected to work, in remote or hostile environments it is equally suitable for the oil / gas industry, the media industry, expedition / exploration parties and search and rescue personnel where main stream medical help may be many hours or days away.
Copyright © 2021 - Redstone Protection Group - All Rights Reserved