Hostile Environment Close Protection Course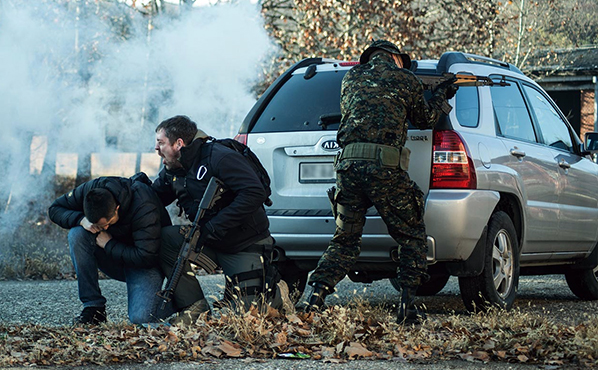 Redstone Protection Group advanced course is aimed at students who want to be able to work in both the Executive and Hostile Environment Close Protection roles. It offers everything covered in the Intermediate course with the addition of:
Medicine In Remote Areas (MIRA) giving you the medical knowledge and skillset to be able to deal with casualties in remote and hostile environments around the globe.
Firearms training. On a live fire range in Europe you will be taught safety, handling, marksmanship principals and problem solving with common weapon types as well as introductions to more exotic weapons you may come across. This includes skills and tactics on foot and from vehicles. You will need a valid passport as this course is split between the UK and Eastern Europe.
Redstone Projection Group Hostile Environment Close Protection Course
Course Modules:
Roles & Responsibilities of a CPO
Threat & Risk Assessment
Surveillance Awareness
Operational Planning
Law & Legislation
Interpersonal Skills
Teamwork in the CP Team
Reconnaissance
Walking Drills
Route Selection
Vehicle Drills
Search Procedures
Incidents & Dilemmas
Venue Security
Communication & Conflict
Management Skills
Close Quarter Combat
Medicine In Remote Areas
Live Fire Tactical Firearms Training
CERTIFICATES AWARDED:
Highfield level 3 certificate for working as a close protection operative within the private security industry
Redstone Protection Groups hostile environments Close Protection Certificate
TQUK Level 4 Medicine in Remote Areas Certificate
Redstone Protection Groups Weapon Handling Competency Certificate
Copyright © 2021 - Redstone Protection Group - All Rights Reserved